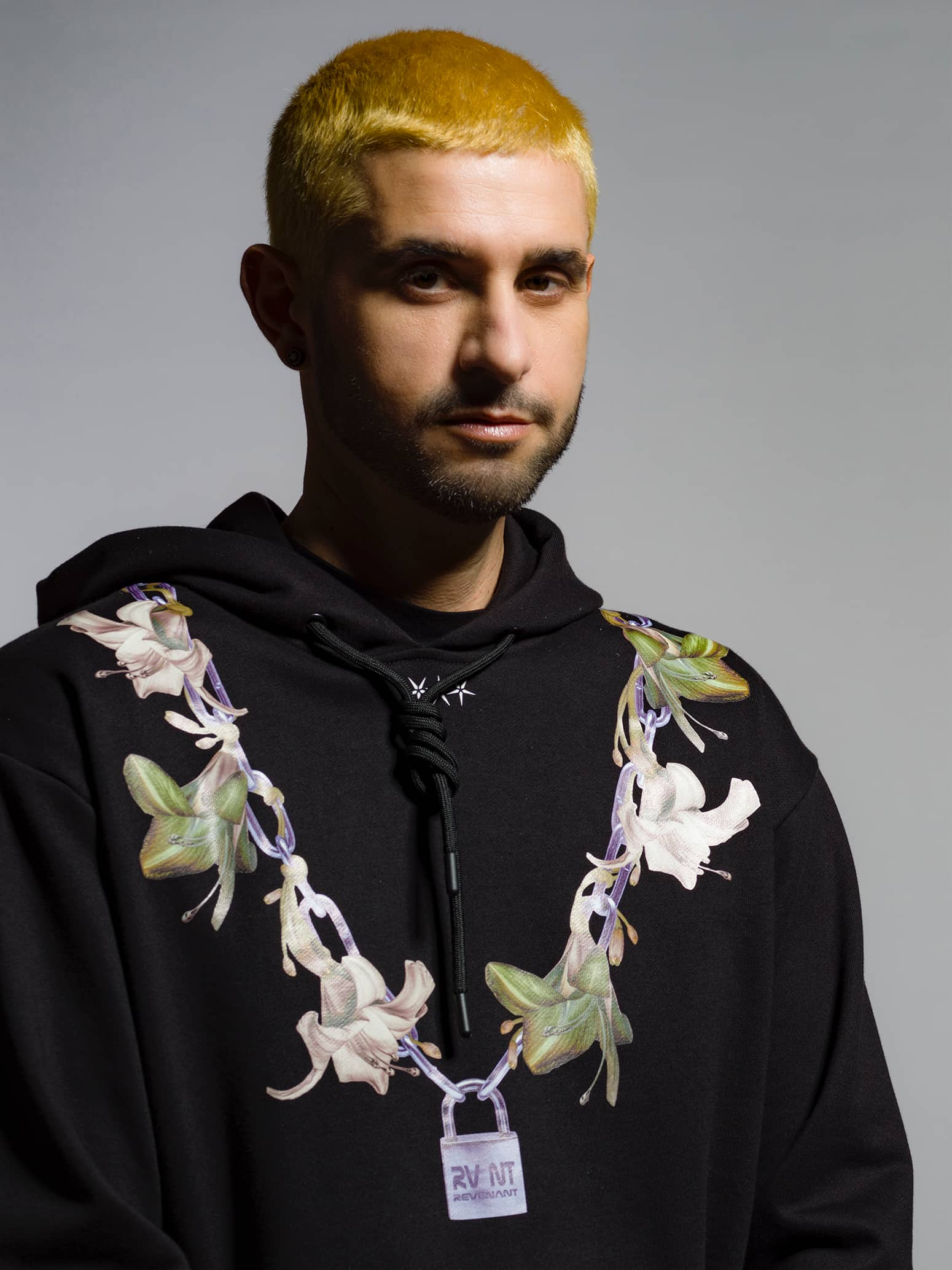 Revevant rv nt, from the Latin "survivor, someone who returns" is a Made in Italy collection, result of the creative mind of graphic designer and PR Tommaso Bencistà Falorni.
Comfortable volumes with a 90's flavor, high quality materials and original graphics to wear from AM to PM, it is particularly recommended for party animals with a heart beating at 130 BPM.
Revenant rv nt is a trademark owned by TBF Limited Srl, a company that operates in the field of design, communication and events based in Florence.