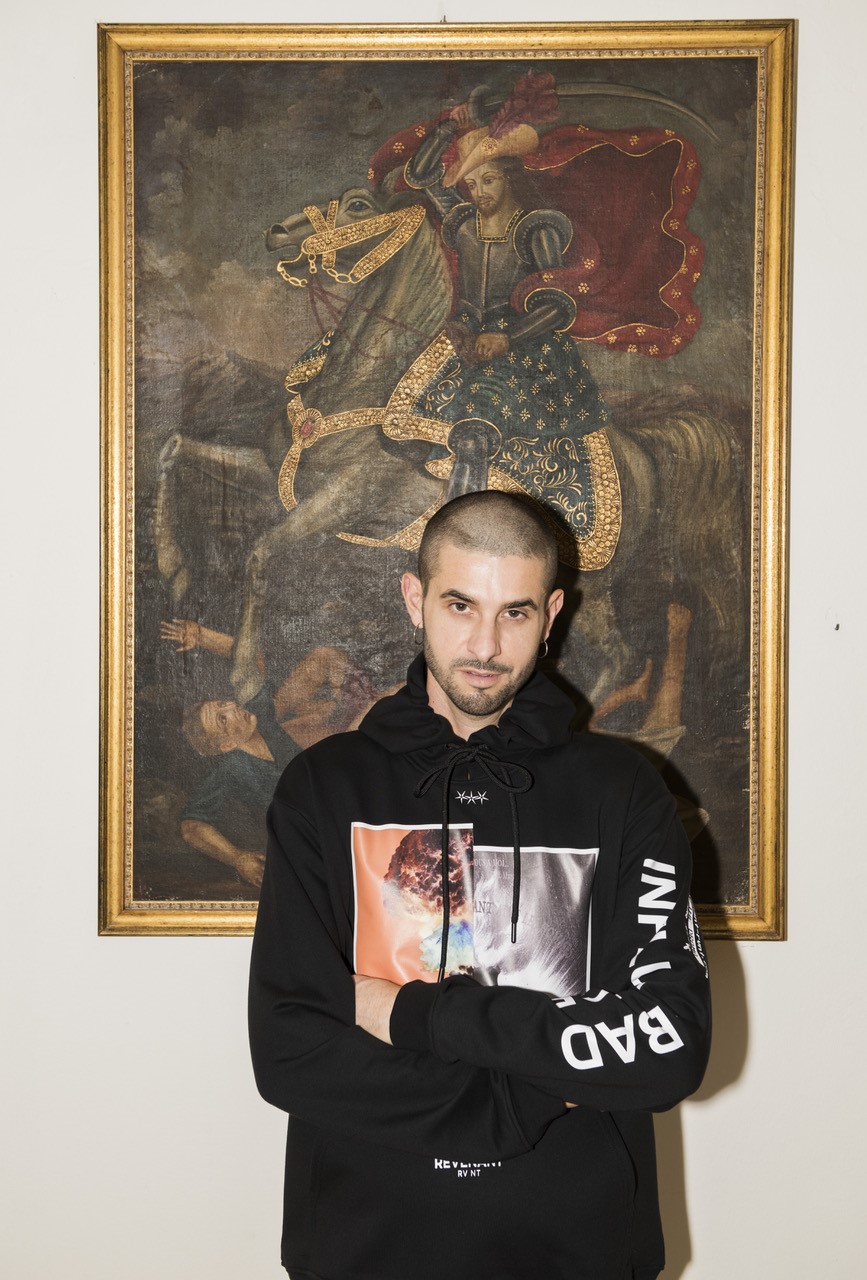 REVENANT (Eng) – Survivor.
| From the lat. Redivivus "restored, renovated".
Who returns after a long absence; returned to new life.
The sporty collection focuses on menswear style staples such as the T-Shirt and sweatshirt which form the basis of a modern man's uniform that can be worn from morning until midnight.
Large volumes and "bad fit" enriched by various printing techniques, to savor the glorious 90s trends in which the designer grew up and which represented for him the imprinting in fashion.
All processes are entirely Made in Italy, carried out in collaboration with leading suppliers in the industry. The fabrics are in 100% cotton both for jersey and the diagonal-woven sweatshirt that reminds knitwear.
"The Revenant rvnt man is someone who loves cultures and sub-cultures, who is able to mix and match a variety of different styles. An international late-night soul, his heart beats at 130BPM. He likes fashion but it doesn't take over his life. Ironic, not iconic" concludes - Tommaso Bencista' Falorni, Co-Founder & Designer, Revenant rvnt.
Revenant rvnt is a brand owned by TBF Limited Srl, a company founded in 2011 that operates in the field of design and public relations in the luxury segment. Andrea Bencista' Falorni takes care of operations, Tommaso Bencista' Falorni follows the creative direction. For Tommaso it is a real return to the clothing sector, not by chance the choice of the name Revenant, which means "the one who returns".